Become a Certified GAPS™ Practitioner with Dr. Natasha Campbell-McBride, MD and join the growing Internationally acclaimed Certified GAPS Practitioner Team!
Certified GAPS Practitioner Training Program for Australia & New Zealand

REGISTRATION NOW OPEN



The purpose of this training program is to establish a network of qualified GAPS PRACTITIONERS who will be able to identify and advise patients/clients who present with GAPS symptoms and to develop for them an individual nutrition program based on the GAPS protocol.
Linda Paterson will be your host in the delivery of the training program, however the 'Certified GAPS Practitioner Training Program' will be presented by Dr Natasha Campbell-McBride via VIDEO CONFERENCE. The course will cover examples from the most common to the most difficult clinical case studies and a framework for a GAPS™ practice will be discussed, including how to run a local GAPS™ Group. The student group will work through various clinical scenarios which may be encountered in clinical practice and knowledge consistent with individual needs will be explored and evaluated to adequately address them. Dr Natasha will be present by live audio conference on the second day to evaluate the group exercises during training and to provide live feedback to practitioner questions.
On completion of the intensive two day course, you will become a 'Certified GAPS Practitioner' and will be listed on Dr Natasha's resource site at www.gaps.me as well as receive referral patients from her. In order to maintain knowledge of ongoing GAPS trends and clinical practice, 'Certified GAPS Practitioners' will be extended the opportunity to join the 'GAPS™ Practitioner Forum' moderated by Dr Natasha Campbell-McBride and her Admin Team (for Practitioners only).
PLEASE NOTE: THIS COURSE IS DELIVERED BY VIDEO CONFERENCE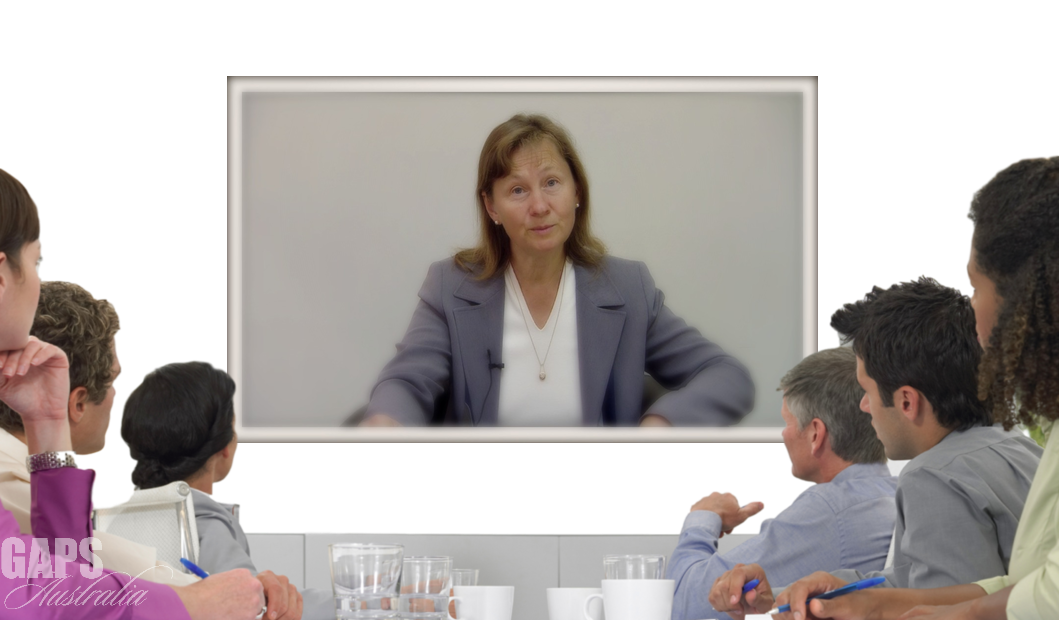 Training Criteria
TC1 The training is offered only to qualified practitioners such as Medical Doctors, Dentists, Pharmacists, Nurses, Chiropractors, Nutritionists, Paramedics, Naturopaths, Homeopaths, Dieticians, Colonic Therapist and other suitable GAPS related health care professionals.
TC2 MUST be actively and currently in practice at the time of enrollment.
Training Information
WE ARE ACCEPTING REGISTRATIONS FOR OUR NEXT GAPS COURSE
NEXT COURSE INTAKE for 2018 - HELD AT THE GOLD COAST
Friday 17th - Saturday 18th August 2017
Spaces limited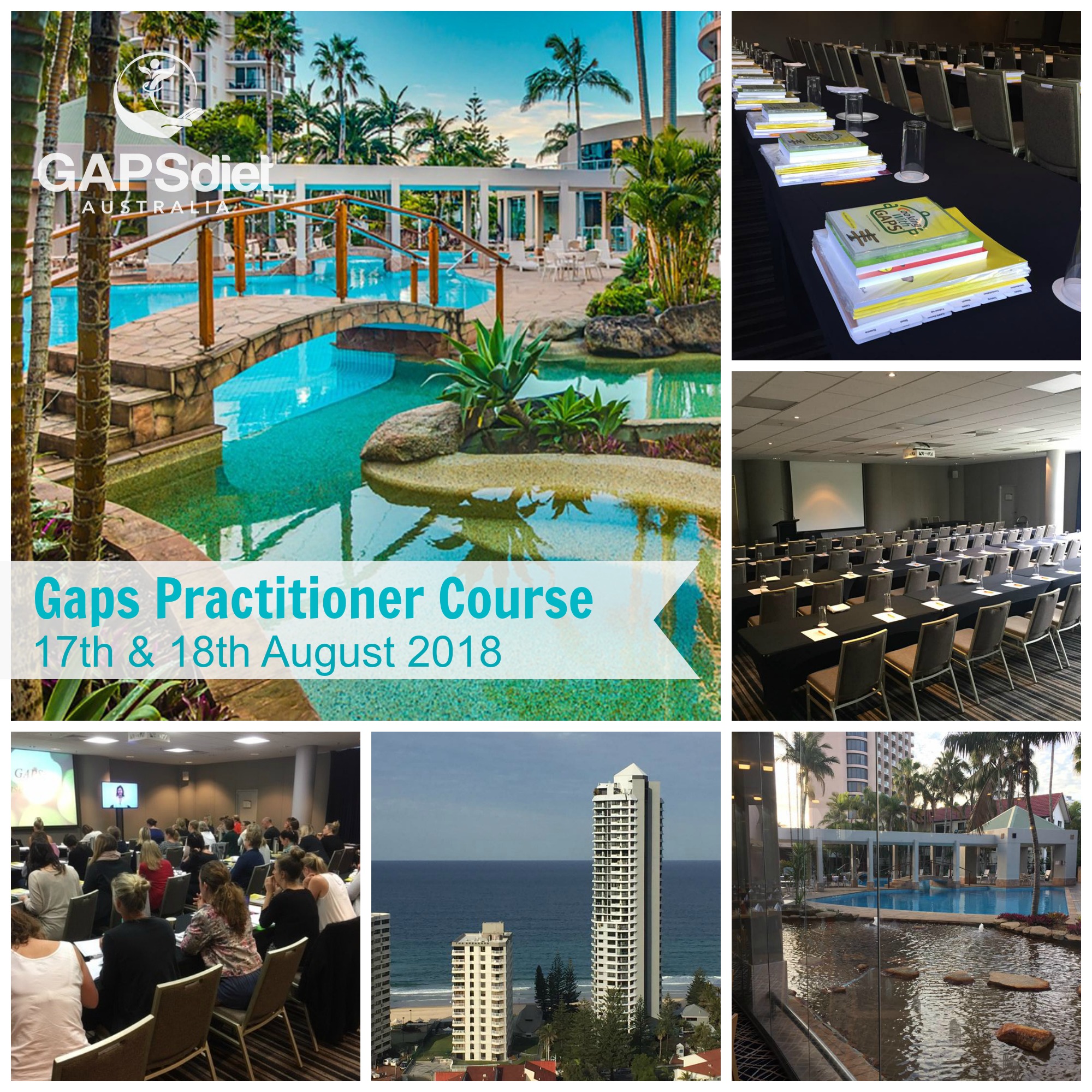 Location: The venue details will be announced to individuals upon enrollment acceptance.
Accommodation: TBA

The course tuition & payment requiremetns



Tuition fee: $1,362.00 (+ 2% transaction fee)
Full payment is due upon delegate enrollment acceptance, please only apply if you can pay upfront within 20 days of receiving your acceptance letter to secure your place on the course! however, if the course start date is within 6 weeks from the date of acceptance, the tuition is due within 5 days.
A 2% transaction fee applies.

Your tuition will include the following:
Two full course training days with lunch and refreshments provided.

A business starter package containing manuals, workbooks, DVD's, books and a USB flash drive with presentation material.
The registration process is temporarily closed
Online Registrations Close 25th June 2018!
STEP ONE: Register your enrollment application online by clicking on the registration button below.

STEP TWO: Please be patient, the registration process takes time. When numbers have been reached with successful applicants, we will notify you to advise whether you have been successful or not.
IMPORTANT: Full payment is required strictly upon the due date set so please be prepared to process your tuition payment to secure your position on the course when we contact you with your acceptance letter!

For further training information, please contact the GAPS Practitioner Registration Desk: practitioners@gapsaustralia.com.au or download the Training Program Course Outline below

Course Outline
Download the GAPS Practitioner Training Program Course Outline HERE
Enrollment numbers are limited! Please be sure to register promptly if you are serious about attending this training course. We expect the enrollments to fill up very quickly with the response we have received from practitioners exceeding in the hundreds. We plan to process each application carefully and within a timely manner so please be patient with us and hold off on your questions until our enrollments are closed and delegates selected. If you are NOT qualified, we'll notify you by e-mail informing you that your training background does not meet Dr. Natasha Campbell-McBride's requirements. Due to the extensive list of applicants with our last course intake we found it very difficult to make a decision based on so many well qualified applications so please don't be discouraged to apply again if you missed out the last time. We have increased the number of courses to allow for a greater intake due to increased interest. We look forward to receiving your registration and enrollment application.
Very Sincerely,
Dr. Natasha Campbell-McBride, MD
and Linda Paterson Certified GAPS Practitioner